Penn I-Corps Site Home
Learn About the I-Corps Site
Program Description & Schedule
About the Program
Current Cohort
Meet the current and past cohorts
—————————————————————–

We are especially welcoming applications in the following areas:
Medical Devices and Digital Health
Robotics
The Internet of Things
Advanced Materials and Nanotechnology
Social Impact Technologies
—————————————————————-
Forming your team:
Interested in joining up with others / forming a team?
Join the Facebook Group to find teammates.
I-Corps Site teams are composed of three (minimum) to five members. The members: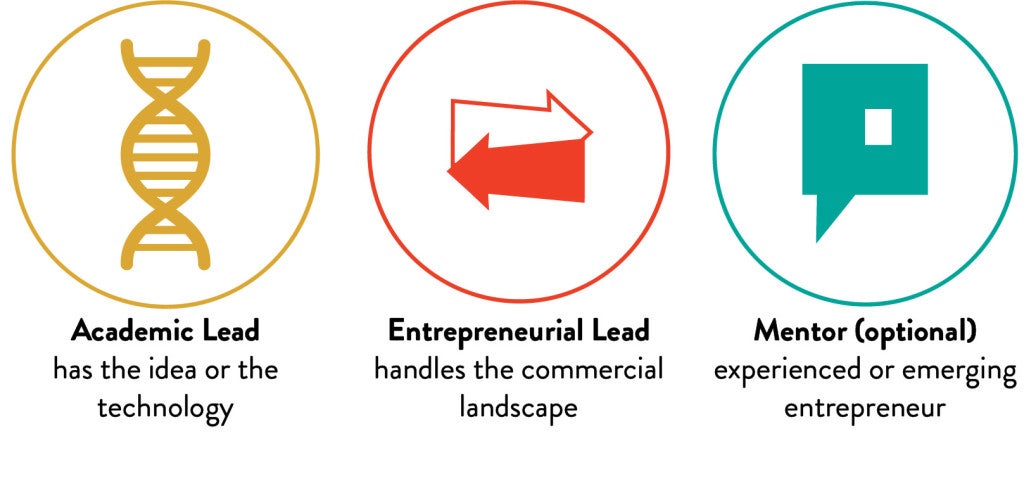 Team roles:
The Entrepreneurial Lead (EL) could be a post-doctoral scholar, graduate, or other student with relevant knowledge of the technology and a deep commitment to investigating the commercial landscape surrounding the innovation. The Entrepreneurial Lead should also be both willing and able to support the transition of the technology, should the I-Corps project demonstrate the potential for commercial viability.
One of these two:

The Principal Investigator (PI) will be responsible for overall grant management should the team progress to the national NSF I-Corps program. The PI is typically a university faculty member who developed the technology or innovation that will be taken through the I-Corps program.
The Technical Lead (TL) will be responsible for overall grant management. The TL should have a deep knowledge of the field of the technology and of the technology.  The TL must have an academic appointment that would normally qualify the AL to submit proposals or play the role of a PI in grant submissions to the NSF. Examples are faculty, graduate students, post-doc, and researchers

Optional: the I-Corps Mentor (IM) will typically be an experienced or emerging entrepreneur who operates in proximity to the institution and who has relevant industry and/or startup experience to help the team navigate the customer ecosystem. Teams will need an IM to apply to the national program.
Every team member is expected to commit to approximately 8 hours per week for the duration of the program as indicated in the schedule page.
Please direct any questions to icorps@pci.upenn.edu