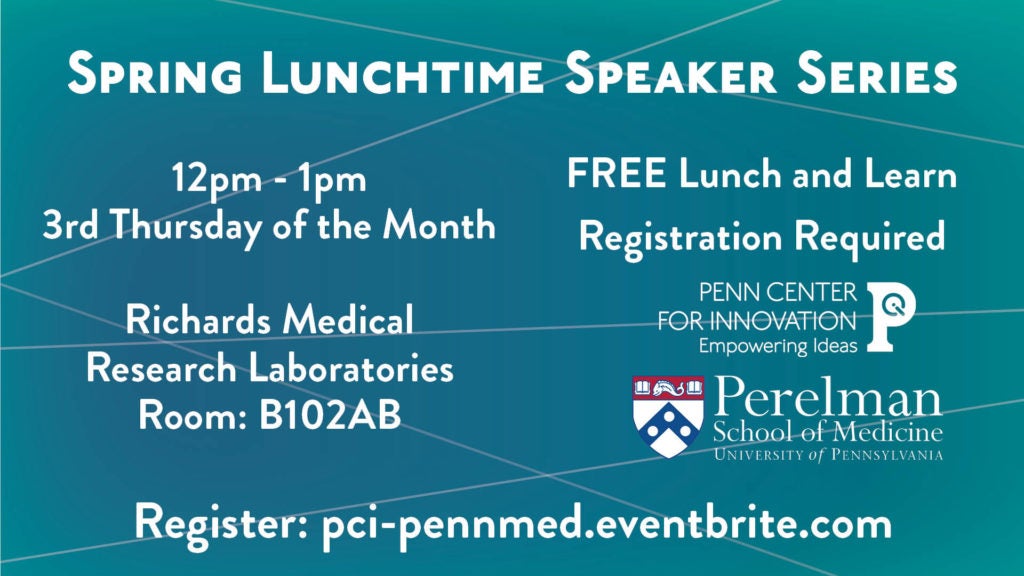 February 20: Should I Apply? The $200,000 QED Proof of Concept Award
Part of the Spring Penn Medicine Speaker Series
Learn if the QED Proof-of-Concept Program Awards is right for your idea and how you can apply. Get advice and tips for your application
The QED Program provides business development support for early-stage life science and healthcare technologies.
Projects designed and supported in the QED Program are milestone-driven and focused on answering key questions that will help move technologies from academia into the commercialization cycle.
Additionally, up to four technology projects will receive grant funding of up to $200,000 each. Funding is contributed equally by the Science Center and the research organization executing the project.
PCI @ SXSW
PCI will be part of the team representing Philadelphia at the annual SXSW. We will have a booth at the Trade Show with Amplify Philly and we are partnering with the Wharton Austin alumni and other partners on pitch sessions, speaker presentations, and more.  If you are in Austin for SXSW, visit our booth!
Check out the Pennovation Center's Event calendar here: Pennovation Calendar
Ongoing
Every Wednesday @ The Pennovation Center: Drop-in office hours with PCI Ventures at the Pennovation Center (suite 229) from 9:00-12:00
 You can also sign up for our Newsletter to stay in-the-know about upcoming events.